联系方式
邮箱:yangkuikun@hit.edu.cn
个人简介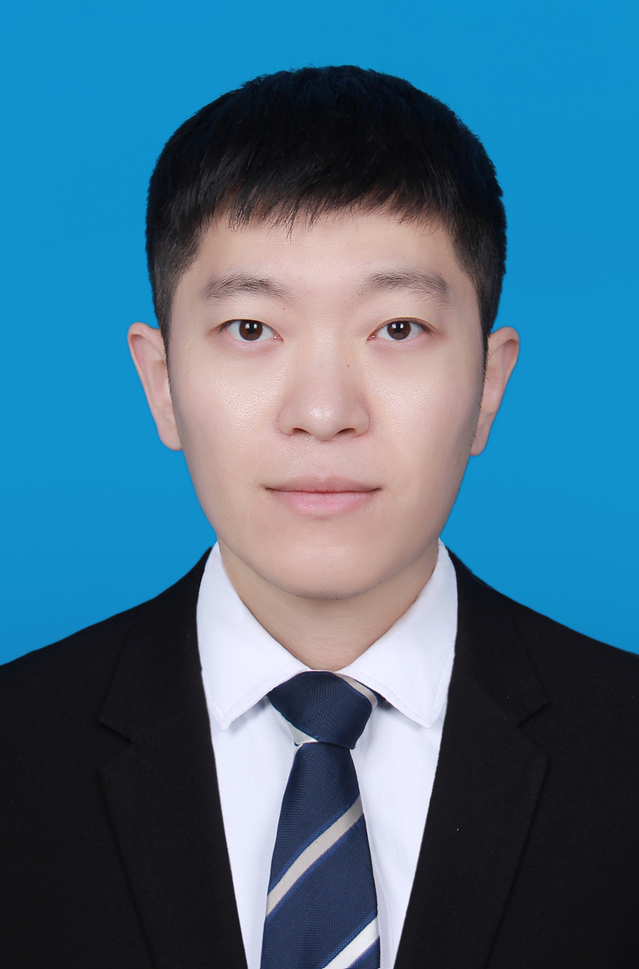 2006-2010年:中国海洋大学 生物技术学士
2010-2013年:中国海洋大学 生物化学与分子生物学硕士
2013-2018年:马里兰大学学园市分校 化学博士
2019-2021年:美国国立卫生研究院/澳门大学 生物材料方向博士后
2021-至今: 哈尔滨工业大学 教授
Personal Profile
2006-2010: BSc Degree in Biotechnology, College of Marine Life Science, Ocean University of China
2010-2013: MSc Degree in Biochemistry, College of Marine Life Science, Ocean University of China
2013-2018: PhD in Chemistry, Department of Chemistry and Biochemistry, University of Maryland, College Park
2019-2021: Postdoctoral Fellow, National Institutes of Health/University of Macau
Since 2021: Harbin Institute of Technology, Professor of Biology and Biomedical Engineering
研究方向和领域
智能纳米组装材料的设计,构建及其生物医学应用
Design, construction and biomedical applications of smart nanoassemblies
研究内容
1. 高分子聚合物-无机纳米粒杂化组装单元的设计和制备
2. 纳米组装结构的精准控制和自组装动力学研究
3. 超分子组装纳米载体的设计和生物医学应用
4. 仿生智能高分子材料在肿瘤治疗诊断中的应用
Research Interests
1. Design and synthesis of hybrid polymer-inorganic nanoparticles as building blocks for self-assembly.
2. Well-controlled self-assembly of nanostructures and the fundamental thermodynamic/kinetic research on the assembly process.
3. Design and functionalization of nanoscale biomedical materials.
4. Supramolecular self-assemblies as delivery vehicles for a variety of biomedical applications including bioimaging, diagnosis and therapy of tumors.
研究成果
1. Kuikun Yang,# Yijing Liu,# Yi Liu, Qian Zhang, Chuncai Kong, Chenglin Yi, Zijian Zhou, Zhantong Wang, Guofeng Zhang, Yang Zhang, Niveen M. Khashab,* Xiaoyuan Chen* and Zhihong Nie*, Cooperative Assembly of Magneto-Nanovesicles with Tunable Wall Thickness and Permeability for MRI-Guided Drug Delivery. J. Am. Chem. Soc. 2018, 140, 4666. (ESI Highly cited paper, IF: 15.419)
2. Kuikun Yang,# Guocan Yu,# Zhiqing Yang, Ludan Yue, Xiangjun Zhang, Chen Sun, Jianwen Wei, Lang Rao, Xiaoyuan Chen* and Ruibing Wang*, Supramolecular Polymerization-induced Nanoassemblies for Self-augmented Cascade Chemotherapy and Chemodynamic Therapy of Tumour. Angew. Chem. Int. Ed. 2021, 60, 17570. (IF: 15.336)
3. Kuikun Yang,# Guocan Yu,# Rui Tian, Zijian Zhou, Hongzhang Deng*, Ling Li, Zhen Yang, Guofeng Zhang, Dahai Liu, Jianwen Wei, Ludan Yue, Ruibing Wang* and Xiaoyuan Chen*, Oxygen-Evolving Manganese Ferrite Nanovesicles for Hypoxia-Responsive Drug Delivery and Enhanced Cancer Chemoimmunotherapy. Adv. Funct. Mater. 2021, 31, 2008078. (IF: 18.808)
4. Kuikun Yang,# Ludan Yue,# Guocan Yu, Lang Rao, Rui Tian, Jianwen Wei, Zhiqing Yang,# Chen Sun, Xiangjun Zhang, Mengze Xu, Zhen Yuan, Xiaoyuan Chen* and Ruibing Wang*, A Hypoxia Responsive Nanoassembly for Tumor Specific Oxygenation and Enhanced Sonodynamic Therapy. Biomaterials. 2021, 275, 120822. (IF: 12.479)
5. Kuikun Yang,# Yijing Liu,# Yin Wang,# Qilong Ren, Hongyu Guo, John B. Matson, Xiaoyuan Chen* and Zhihong Nie*, Enzyme-induced in vivo assembly of gold nanoparticles for imaging-guided synergistic chemo-photothermal therapy of tumor. Biomaterials. 2019, 223, 119460. (IF: 12.479)
6. Kuikun Yang,# Shaoyi Zhang,# Jie He and Zhihong Nie*, Polymers and Inorganic Nanoparticles: A Winning Combination towards Assembled Nanostructures for Cancer Imaging and Therapy. Nano Today. 2021, 36, 101046. (IF: 20.722)
7. Kuikun Yang,# Zhiqing Yang,# Guocan Yu*, Ruibing Wang* and Xiaoyuan Chen*, Polyprodrug Nanomedicines: An Emerging Paradigm for Cancer Therapy. Adv. Mater. 2021, In press. (IF: 30.849)
8. Haihang Ye,# Kuikun Yang (equal contribution),# Jing Tao, Yijing Liu, Qian Zhang, Sanaz Habibi, Zhihong Nie* and Xiaohu Xia*, An Enzyme-Free Signal Amplification Technique for Ultrasensitive Colorimetric Assay of Disease Biomarkers. ACS Nano. 2017, 11, 2052. (IF: 15.881)
9. Qilong Ren,# Kuikun Yang (equal contribution),# Rujia Zou, Zhiping Wan, Zheyu Shen, Guangyu Wu, Zijian Zhou, Qianqian Ni, Wenpei Fan, Junqing Hu* and Yijing Liu*, Biodegradable hollow manganese/cobalt oxide nanoparticles for tumor theranostics. Nanoscale. 2019, 11, 23021. (IF: 7.79)
10. Di Zheng,# Kuikun Yang (equal contribution)# and Zhihong Nie*, Engineering heterogeneity of precision nanoparticles for biomedical delivery and therapy. View. 2021, 20200067. (IF: N/A)
教师个人主页链接
http://homepage.hit.edu.cn/Yangkuikun