联系方式
邮箱: liangss@hit.edu.cn
个人简介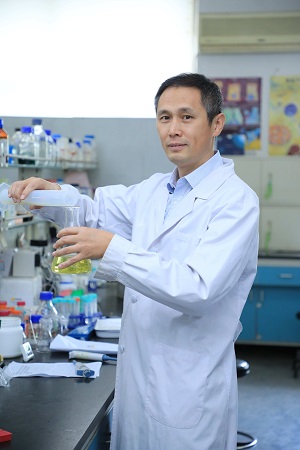 1987-1991年:东北师范大学生物学学士
1991-1994年:哈尔滨师范大学遗传学硕士
1994-2000年:哈尔滨医科大学讲师
2000-2004年:京都大学医学博士
2004-2005年:京都大学分子肿瘤学助教
2005-现在:哈尔滨工业大学分子肿瘤学副教授
研究方向和领域
分子肿瘤学
Molecular Oncology
空间生物学
Space Biology
研究内容
细胞癌化及恶性演进的分子机理
肿瘤治疗与免疫应答
地面模拟空间生物学效应下细胞信号转导系统的变化
Research Interests
Molecular mechanism of cell carcinogenesis and malignant evolution
Tumor therapy and the immune response
Physiological and biochemical changes under simulated spatial environmental effects
研究成果:
1. Shuliang Shi, Qiao Li, Qiuying Cao, Yan Diao, Yao Zhang, Lei Yue, Lijun Wei. EMT Transcription Factors Are Involved in the Altered Cell Adhesion under Simulated Microgravity Effect or Overloading by Regulation of E-cadherin. Int J Mol Sci. 2020 Feb 17;21(4):1349.
2. Jie Song, Bin Zheng, Xiaobo Bu, Yaoyuan Fei , Shuliang Shi. Negative association of R-Ras activation and breast cancer development. Oncol Rep. 2014 Jun;31(6):2776-84.
3. Wang Y, Li R, Ji C, Shi S, Cheng Y, Sun H, Li Y. Quantitative dynamic modelling of the gene regulatory network controlling adipogenesis. PLoS One. 2014 Oct 21;9(10):e110563.
4. Wei L, Liu C, Kang L, Liu Y, Shi S, Wu Q, Li Y. Experimental study on effect of simulated microgravity on structural chromosome instability of human peripheral blood lymphocytes. PLoS One. 2014 Jun 25;9(6):e100595.
5. Ni S, Hu J, Duan Y, Shi S, Li R, Wu H, Qu Y, Li Y. Down expression of LRP1B promotes cell migration via RhoA/Cdc42 pathway and actin cytoskeleton remodeling in renal cell cancer. Cancer Sci. 2013 Jul;104(7):817-25.
6. Zeng F, Tian Y, Shi S, Wu Q, Liu S, Zheng H, Yue L, Li Y. Identification of mouse MARVELD1 as a microtubule associated protein that inhibits cell cycle progression and migration.Mol Cells. 2011 Mar;31(3):267-74.
7. Liu SS, Chen XM, Zheng HX, Shi SL, Li Y. Knockdown of Rab5a expression decreases cancer cell motility and invasion through integrin-mediated signaling pathway. J Biomed Sci. 2011 Aug 17;18(1):58.
8. Morioka Y, Monypenny J, Matsuzaki T, Shi S, Alexander DB, Kitayama H, Noda M. The membrane-anchored metalloproteinase regulator RECK stabilizes focal adhesions and anterior-posterior polarity in fibroblasts. Oncogene. 2009 Mar 19;28(11):1454-64.
9. Xu J, Shi S, Matsumoto N, Noda M, Kitayama H. Identification of Rgl3 as a potential binding partner for Rap-family small G-proteins and profilin II. Cell Signal. 2007 Jul;19(7):1575-82.
10. Shi S, Noda M, Kitayama H. Rap1 mutants with increased affinity for the guanine-nucleotide exchange factor C3G. Oncogene. 2004 Nov 18;23(54):8711-9.
开设的课程
分子遗传学
Molecular Genetics
癌症分子生物学
Molecular Biology of Cancer
生命科学基础与应用
Essential Biology and Application
英文文献阅读与写作
Reading and Writing of English Literature
神经生物学前沿进展
Advanced Neurobiology
分子生物技术创新实验课
Experimental Course in Molecular Biotechnology Innovation