联系方式
邮箱:weilijun@hit.edu.cn
个人简介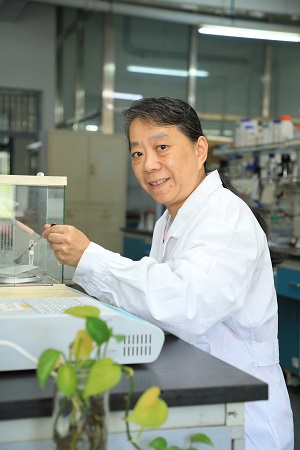 1988-1992年:哈尔滨师范大学生物教育学士
1992-1995年:哈尔滨师范大学植物学硕士
2001-2006年:哈尔滨工业大学环境工程博士
2007-2009年:哈尔滨工业大学航空宇航科学与技术博士后
2003-2013年:哈尔滨工业大学生命科学与技术学院副教授
2013-今: 哈尔滨工业大学生命科学与技术学院教授
Personal Profile
1988-1992 Harbin Normal University,Bachelor of science in Biological Education
1992-1995 Harbin Normal University,Master of science in Botany
2001-2006 Harbin Institute of Technology,PhD in Environmental engineering
2007-2009 Harbin Institute of Technology,Post-doc in Aerospace Science and technology
2003-2013 Harbin Institute of Technology,School of life science and technology,Associate professor
2013-now Harbin Institute of Technology,School of life science and technology, Professor
研究方向和领域
空间生物学与航天医学
SpaceBiology andSpace Medicine
研究内容
1. 细胞骨架系统在感受和传递力学信号中的作用
2. 预防/修复失重性骨丢失的植物提取物的筛选及防护的分子机理研究
3. 微重力对肠道微环境改变的影响
4. 微重力对感知认知的影响
Research Interests
1. The role of cytoskeleton system in sensing and transmitting mechanical signals
2. Screening of plant extracts for preventing/repairing weightlessness bone loss and study on molecular mechanism of protection
3. Effects of microgravity on Gut microenvironment
4. Effects of microgravity on perception.
研究成果
1. Protective Effects of Sal B on Oxidative Stress-Induced Aging by Regulating the Keap1/Nrf2 Signaling Pathway in Zebrafish. Erzhuo Li, Yunhao Wang, Qiao Li, Li Li, Lijun Wei. (通讯作者). Molecules,2021, 26, 5239. doi.org/10.3390/molecules26175239.
2. EMT Transcription Factors Are Involved in the Altered Cell Adhesion under Simulated Microgravity Effect or Overloading by Regulation of E-cadherin. Shuliang Shi , Qiao Li, Qiuying Cao, Yan Diao, Yao Zhang, Lei Yue, Lijun Wei. (通讯作者). Int. J. Mol. Sci. 2020, 21, 1349; doi:10.3390/ijms21041349.
3. Polyphenols (S3) Isolated from Cone Scales of Pinus koraiensis Alleviate Decreased Bone Formation in Rat under Simulated Microgravity. Yan Diao, BinChen, LijunWei, ZhenyuWang. (通讯作者). Scientific Reports, (2018) 8:12719,DOI:10.1038/s41598-018-30992-8.
4. Salvianolic acid B alleviate the osteoblast activity decreasing under simulated microgravity by Keap1/Nrf2/ARE signaling pathway. Rui Wang, Yan Diao, Wen Kuang , Qiao Li , Ye Tian, Jie Gao , Longfei Dai , Lulu Cao , Wenbo Wang , Lijun Wei. (通讯作者). Journal of Functional Foods,2018(46):288-294.
5. Experimental Study on Effect of Simulated Microgravity on Structural Chromosome Instability of Human Peripheral Blood Lymphocytes. Lijun Wei, Chuanpeng Liu, Li Kang, Yufeng Liu, Shuliang Shi, Qiong Wu, Yu Li. (第一作者). PLoS ONE. 2014, 9(6): e100595, 1-12.
6. Simple sequence repeat markers reveal multiple loci governing grain-size variations in a japonica rice (Oryza sativa L.) mutant induced by cosmic radiation during space flight. Junmin Wang, Lijun Wei, Tianqing Zheng, Xiuqin Zhao, Jauhar Ali, Jianlong Xu, Zhikang Li. (共同第一作者). Euphytica, 2014,196(2):225-236.
7. Effect of change in spindle structure on proliferation inhibition of osteosarcoma cells and osteoblast under simulated microgravity during incubation in rotating bioreactor. Lijun Wei , Yan Diao, Jing Qi, Alexander Khokhlov, Hui Feng, Xing Yan, Yu Li. PLoS ONE. (第一作者). 2013, 8(10):e76710,1-15.
8. Synergistic Effects of Incubation in Rotating Bioreactors and Cumulative Low Dose 60Co γ -ray Irradiation on Human Immortal Lymphoblastoid Cells. Lijun Wei, Fang Han, Lei Yue, Hongxia Zheng, Dan Yu, Xiaohuan Ma, Huifang Cheng, Yu Li. (第一作者). Microgravity Sci. Technol. 2012, 24:335–344.
9. Analysis of cytogenetic damage in rice seeds induced by energetic heavy ions on-ground and after spaceflight. Wei Lijun,Yang Qian,Xia Hongmei, et al. (第一作者). Journal of Radiation Research,2006,47(3-4):273-278.
10. Cytological Effects of Space Environment on Different Genotype Rice. Wei Lijun,Yang Qian,Qian Yu, et al. (第一作者). Journal of Beijing Institute of Technology (English Edition), 2007,16(2):220-225.
11. Characteristics of phenotype and genetic mutations in rice after spaceflight. Advances in space research. Yu Xin,Wu Hong, Wei Lijun,et al. 2007, 40:528-534.
12. Heavy genetic load associated with the subspecific differentiation of japonica rice(Oryza sativa ssp. japonica L.) Xu Jianlong Wang Iunmin, Sun Yeqing, Wei Lijun,et al. Journal of Experimental Botany. 2006, 57(11):2815-2824.
开设的课程
普通生物学
General Biology
植物生物学及实验
Plant Biology
空间生物学
Space Biology
植物认知实习
Field Trip
园林植物认知与创意标本制作
Garden Plants Identification and Creative Specimen Preparation
Essential of Life Science(全英文)
空间生命科学基础与应用
Basic and application of Space biology
教师个人主页链接
http://homepage.hit.edu.cn/weilijun