联系方式
邮箱:sjz@hit.edu.cn
个人简介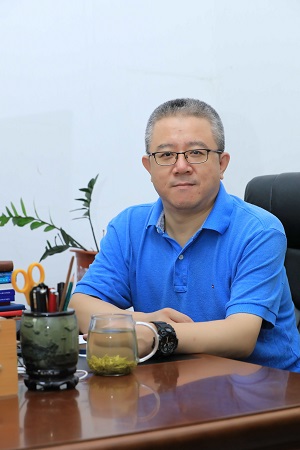 1989-1993年:东北农业大学植物保护学学士
1993-1996年:东北农业大学昆虫学硕士
2000-2005年:哈尔滨工业大学环境工程博士
2007-2011年:东北林业大学生物学博士后
2004-2012年:哈尔滨工业大学副教授
2013-至今:哈尔滨工业大学教授
Personal Profile
1989-1993 Northeast Agriculture University Bachelor in Plant Protection
1993-1996 Northeast Agriculture University Master in Entomology
2000-2005 Harbin Institute of Technology PhD in Environmental Engineering
2007-2011 Northeast Forestry University Postdoctoral Biologist
2004-2012 Harbin Institute of Technology Associate Professor
2012- Harbin Institute of Technology Professor
研究方向和领域
环境微生物的资源发掘、生理机制认识和生物技术利用
Resource exploration, physiological mechanism understanding and biotechnology utilization of environmental microorganisms
研究内容
1、 生物防治真菌与寄主病原菌的分子互作
2、 工业平台化合物生产微生物底盘细胞的构建

3、 极端环境微生物基因资源与功能挖掘
Research Interests
1、 Molecular interaction between biocontrol fungi and host pathogens

2、 Construction of microbial chassis cells for industrial platform compounds production

3、 Gene resources and function mining of microorganisms in extreme environment

研究成果

1、 Li,DZ;Jiang, ZX;Zhang, JZ;Zhuo, WT;Zou, FY;Wang, WP; Gao, GL; Song,JZ *, Visible-Light-Promoted C2 Selective Arylation of Quinoline and Pyridine N-Oxides with Diaryliodonium Tetrafluoroborate, JOURNAL OF ORGANIC CHEMISTRY, 85(4): 2733- 2742, 2020.

2、 Li, Y; Ai, YQ; Zhang, JZ; Fei, JX;Liu, BN;Wang, J;Li, M;Zhao, QC; Song,JZ*, A novel expression vector for Corynebacterium glutamicum with an auxotrophy complementation system, PLASMID, 107: 2020. DOI: 10.1016/j.plasmid. 2019.102476

3、 Xiaoxue Y,Hua C,Jinzhu S*,Junzheng Z* Heterologous expression of an aspartic protease gene from biocontrol fungus Trichoderma asperellum in Pichia pastori. World J Microbiol Biotechnol , 2013, 29:2087–2094

4、 Fan, JX.,Yang, XX.,Song, jz*., et al. Heterologous Expression of Transaldolase Gene Tal from Saccharomyces cerevisiae in Fusarium oxysporum for Enhanced Bioethanol Production. APPLIED BIOCHEMISTRY AND BIOTECHNOLOGY. 2011, 167 (7): 1023- 1036
5、 Song, JZ., Liu, BD., Liu, ZH., Yang, Q*. Cloning of two cellobiohydrolase genes from Trichoderma viride and heterogenous expression in yeast Saccharomyces cerevisiae. MOLECULAR BIOLOGY REPORTS. 2010, 37(4):2135-2140
6、 Song, Jin-Zhu, Yang, Xiao-Xue, Wang, Yun, Yang, Qian* Cloning and expression in Saccharomyces cerevisiae of chit2 gene from Beauveria bassiana. Journal of Harbin Institute of Technology (New Series), 2009, 16(4): 453-456
7、 Song, Jin-Zhu*, Wang, Yun,Yang, Qian. Expression of chitinase gene chit1 from Beauveria bassiana. Harbin Gongye Daxue Xuebao/Journal of Harbin Institute of Technology.2009, 41( 3): 98-101
8、Song Jinzhu, Yang Qian*, Liu Beidong, Chen Dianfu. Expression of the Chitinase gene from Trichoderma aureoviride in Saccharomyces cerevisiae.

Applied Microbiology and Biotechnology. 2005, 69:39-43
开设的课程
微生物学
Microbiology
教师个人主页链接
http://homepage.hit.edu.cn/songjinzhu