联系方式
邮箱:hehongjuan0727@163.com
个人简介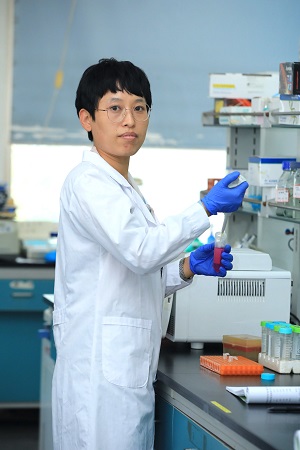 2000-2004年:西南师范大学理学学士
2004-2009年:山东大学生化与分子生物学博士
2009-2016年:哈尔滨工业大学生命科学与技术学院讲师
2017-至 今:哈尔滨工业大学生命科学与技术学院副教授
Personal Profile
2000-2004 Southwest Normal University, Bachelor of Science
2004-2009 Shandong University, PhD of Biochemistry and molecular Biology
2009-2016 Harbin Institute of Technology, School of Life Science and Technology Lecturer
2017-now Harbin Institute of Technology, School of Life Science and Technology Assistant Professor
研究方向和领域
表观遗传学
Epigenetics
研究内容
主要研究组蛋白去甲基化酶在胚胎发育和肿瘤发育过程中的作用机制
Research Interests
Mainly research the mechanism of histone demethylase in embryonic development and tumor development
研究成果
1. Shuang Cui , Qiong Wu*, Ming Liu, Mu Su, ShiYou Liu, Lan Shao, Xiao Han and Hongjuan He*. EphA2 super-enhancer promotes tumor progression by recruiting FOSL2 and TCF7L2 to activate the target gene EphA2.Cell Death and Disease . 2021 Mar 12;12(3):264.
2. Li H*, He H*, Wang Z, Cai J, Sun B, Wu Q, Zhang Y, Zhou G, Yang L: Rice protein suppresses ROS generation and stimulates antioxidant gene expression via Nrf2 activation in adult rats. Gene 2016, 585(2):256-264.
3. Guo J, He H, Liu H, Liu Q, Zhang L, Liu B, Sugimoto K, Wu Q: Aquaporin-1, a New Maternally Expressed Gene, Regulates Placental Development in the Mouse. Biology of reproduction 2016, 95(2):40.
4. Guo J, He H, Liu Q, Zhang F, Lv J, Zeng T, Gu N, Wu Q: Identification and Epigenetic Analysis of a Maternally Imprinted Gene Qpct. Mol Cells 2015, 38(10):859-865.
5. Zeng TB, He HJ, Han ZB, Zhang FW, Huang ZJ, Liu Q, Cui W, Wu Q: DNA methylation dynamics of a maternally methylated DMR in the mouse Dlk1-Dio3 domain. FEBS letters 2014, 588(24):4665-4671.
开设的课程
发育生物学
Developmental Biology
进化生物学
Evolutionary Biology
发育生物学实验
Developmental Biology Experiments
教师个人主页链接
http://homepage.hit.edu.cn/hehongjuan