联系方式
邮箱:fanyang115@hit.edu.cn
个人简介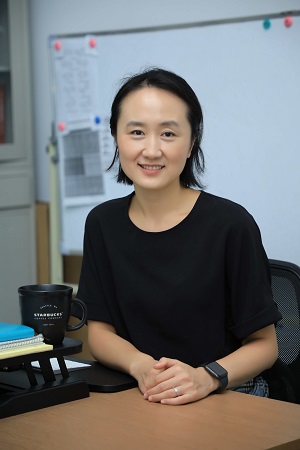 2000-2004年:南开大学 化学专业理学学士

2004-2009年:北京大学 物理化学专业理学博士
2009-2013年:美国华盛顿大学 化学学院博士后
2013-2017年:美国华盛顿大学 化学学院研究助理/代理讲师
2017-至今:哈尔滨工业大学 生命科学与技术学院副研究员
研究方向和领域
液体核磁共振研究生物大分子相互作用的分子机制
Exploring the molecular basis of RNA recognition by RNP by using solution NMR
研究内容
1. 不同RNA结合蛋白对microRNA生成过程调控的结构基础;
2. RRM和zinc finger等RNA结合结构域的理性设计;
3. mRNA前体3'末端加工过程相关蛋白因子与PAS RNA的相互作用关系。
Research Interests
1. The structural basis of the regulation of microRNA processing by protein factors;
2. Engineering RNA-binding proteins and understanding protein-RNA recognition specificity;
3. Structural relationship within protein factors involved in pre-mRNA 3'-end processing.
研究成果
1. Fan Yang, Peter Hsu, Susan Lee, Wen Yang, Derick Hoskinson, Weihao Xu, Claire Moore, Gabriele Varani*. The C-terminus of Pcf11 forms a novel zinc-finger structure that plays an essential role in mRNA 3'-end processing. RNA 23 (1), 98-107, 2017.
2. 2. Yu Chen†, Lorena Zubovic†, Fan Yang†, Katherine Godin, Tom Pavelitz, Javier Castellanos, Paolo Macchi*, Gabriele Varani*. Rbfox proteins regulate microRNA biogenesis by sequence specific binding to their precursors and target downstream Dicer. Nucleic Acids Research 44 (9), 4381-4395, 2016.† co-first authors.
3. 3. Yu Chen, Fan Yang, Lorena Zubovic, Tom Pavelitz, Wen Yang, Katherine Godin, Suxin Zheng, Paolo Macchi, Gabriele Varani*. Targeted inhibition of oncogenic miR-21 maturation with designed RNA-binding proteins. Nature Chemical Biology 12 (9), 717-723, 2016.
4. 4. Wen Yang†, Peter L. Hsu†, Fan Yang, Jae-Eun Song, Gabriele Varani*. Reconstitution of the CstF complex unveils a regulatory role for CstF-50 in its recognition of 3'-end processing signals. Nucleic Acids Research 46 (2), 493-503, 2018.*NAR Breakthrough Article
5. 5. Maria L. Romero Romero, Fan Yang, Yu-Ru Lin, Agnes Toth-Petroczy, Igor N. Berezovsky, Alexander Goncearenco, Wen Yang, Alon Wellner, Fanindra Kumar-Deshmukh, Michal Sharon, David Baker, Gabriele Varani, and Dan S. Tawfik*. Simple yet functional phosphate-loop proteins. Proceedings of the National Academy of Sciences 115 (51), E11943-E11950, 2018.
6. 6. Corey M Nemec, Fan Yang, Joshua M. Gilmore, Corinna Hintermair, Yi-Hsuan Ho, Sandra C. Tseng, Martin Heidemann, Ying Zhang, Laurence Florens, Audrey P. Gasch, Dirk Eick, Michael P. Washburn, Gabriele Varani, and Aseem Z. Ansaria*. Different phospho-isoforms of RNA polymerase II engage the Rtt103 termination factor in a structurally analogous manner. Proceedings of the National Academy of Sciences 114 (20), E3944-E3953, 2017.
7. 7. Ravi P. Barnwal, Fan Yang, and Gabriele Varani*. Applications of NMR to structure determination of RNAs large and small. Archives of Biochemistry and Biophysics 628, 42-56, 2017.
8 8. Anna Bochicchio, Miroslav Krepl*, Fan Yang, Gabriele Varani, Jiri Sponer, Paolo Carloni*. Molecular basis for the increased affinity of an RNA recognition motif with re-engineered specificity: A molecular dynamics and enhanced sampling simulations study. PLOS Computational Biology 14 (12), e1006642, 2018.


开设的课程
工程伦理
Engineering Ethics
细胞中的社交网络-生物大分子相互作用
Inter-biomolecular Social Networking
教师个人主页链接
http://homepage.hit.edu.cn/fanyang