联系方式
邮箱:nh1212@hit.edu.cn
个人简介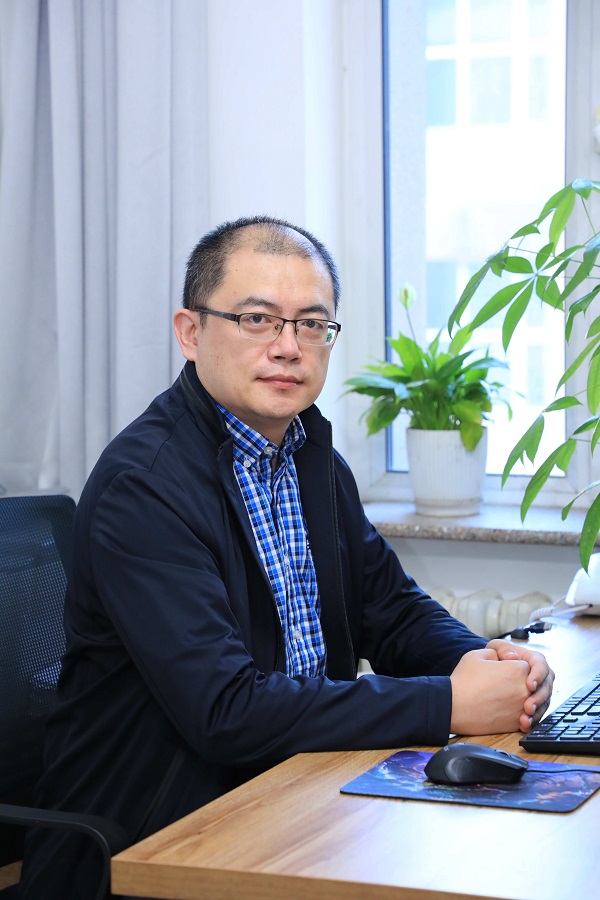 1996-2000年:哈尔滨师范大学 生物工程学士
2000-2003年:哈尔滨师范大学 遗传学硕士
2003-2006年:中国农业大学 生物学与生物化学博士
2006-2008年:哈尔滨工业大学 讲师
2008-2017年:哈尔滨工业大学 副教授
2017 - 年:哈尔滨工业大学 教授
Personal Profile
1996-2000:Harbin Normal University, Bachelor of Bioengineering
2000-2003:Harbin Normal University, Master of Genetics
2003-2006:China Agricultural University, PhD in Biology and Biochemistry
2006-2008:Harbin Institute of Technology, Lecturer
2008-2017:Harbin Institute of Technology, Associate Professor
Since 2017:Harbin Institute of Technology, Professor
研究方向和领域
癌症糖生物学
Cancer Glycobiology
癌症代谢生物学
Cancer Metabolic Biology
研究内容
一直从事癌症糖生物学和代谢生物学的基础研究工作。作为黑龙江省优秀研究生团队和哈工大创新团队的成员,从血清、体外培养细胞和组织多个层面研究癌症特异改变的糖链分子和小分子代谢物,并深入探讨其发生改变的分子机制。
Research Interests
Professor Nie has been engaged in the basic research on glycobiology and metabolic biology of cancer. As a member of the outstanding postgraduate team of Heilongjiang Province and the innovation team of Harbin Institute of Technology, he studies cancer-specifically altered glycan chain molecules and small molecular metabolites from multiple levels of serum, cultured cells and tissues in vitro, and deeply explores the molecular mechanisms of their changes.
研究成果
1. Xiaoqing Zhang, Peng Dou, Muhammad Luqman Akhtar, Fei Liu, Xibo Hu, Lijun Yang, Depeng Yang1, Xiaohan Zhang, Yiqun Li, Shupei Qiao, Kai Li, Ran Tang, Chao Zhan, Yue Ma, Qixiang Cheng, Fang Han, Huan Nie*, Yu Li*. NEU4 inhibits motility of HCC cells by cleaving sialic acids on CD44. Oncogene. DOI : 10.1038/s41388-021-01955-7
2. Pingping Wang, Xiyun Jin, Wenyang Zhou, Meng Luo, Zhaochun Xu, Chang Xu, Yiqun Li, Kexin Ma, Huimin Cao, Yan Huang, Guangfu Xue, Huan Nie*, Qinghua Jiang*.Comprehensive analysis of TCR repertoire in COVID-19 using single cell sequencing. Genomics. 2021 Mar;113(2):456-462.
3. Depeng Yang, Lijun Yang, Jialing Cai, Xibo Hu, Huaxin Li, Xiaoqing Zhang, Xiaohan Zhang, Xinghe Chen, Haiyang Dong, Huan Nie*, Yu Li*. A sweet spot for macrophages: Focusing on polarization. Pharmacological Research.2021, 167,105576.
4. Chunbo Wang, Depeng Yang, Xiaoqing Zhang, Xiaohan Zhang, Lijun Yang, Pingping Wang, Wenyang Zhou, Huaxin Li, Yiqun Li, Huan Nie*, Yu Li*. Association of PTEN Gene SNPs rs2299939 With PFS in Patients With Small Cell Lung Cancer Treated With Early Radiotherapy. Front Genet. 2020 Apr 23;11:298.
5. Wenyang Zhou, Fan Yang, Zhaochun Xu, Meng Luo, Pingping Wang, Yu Guo, Huan Nie*, Lifen Yao*, Qinghua Jiang*. Comprehensive Analysis of Copy Number Variations in Kidney Cancer by Single-Cell Exome Sequencing . Front Genet. 2019; 10: 1379.
6. Zhang X, Nie H, Whited J, Wang D, Li Y, Sun XL. Recent approaches for directly profiling cell surface sialoform. Glycobiology. 2018 Dec 1;28(12):910-924.
7. Zhang Xiaohan, Shi Xiuyun, Lu Xin, Bai Yunfan, Li Yiqun, Zhao Jianxiang, Zhang Xiaoqing, Akhtar Muhammad Luqman, Wang Yu, Yao Yuanfei, Li Yu*, Nie Huan*. Novel metabolomics serum biomarkers for Pancreatic Ductal Adenocarcinoma by the comparison of pre-, postoperative and normal samples. Journal of Cancer, 2020, 19;11(16):4641-4651.
8. Xin Lu, Xiaohan Zhang,Yongjian Zhang, Kun Zhang, Chao Zhan, Xiuyun Shi, Yiqun Li, Jianxiang Zhao, Yunfan Bai, Yu Wang, Huan Nie*,Yu Li*. Metabolic profiling analysis upon acylcarnitines in tissues of hepatocellular carcinoma revealed the inhibited carnitine shuttle system caused by the downregulated carnitine palmitoyltransferase 2. Mol Carcinog. 2019,58(5):749-759.
9. Wang C#, Nie H#, Li Y, Liu G1, Wang X, Xing S, Zhang L, Chen X, Chen Y, Li Y. The study of the relation of DNA repair pathway genes SNPs and the sensitivity to radiotherapy and chemotherapy of NSCLC. Sci Rep. 2016 Jun 1;6:26526.
10. Xin Lu, Huan Nie, Yiqun Li, Chao Zhan, Xia Liu, Xiuyun Shi,Ming Shi, Yubao Zhang,Yu Li. Comprehensive Characterization and Evaluation of Hepatocellular Carcinoma by LC-MS Based Serum. Metabolomics, 2015, 11(5):1381-1393
11. Huan Nie, Xia Liu, Yubao Zhang, Tingting Li, Chao Zhan, Wenjuan Huo, Anshun He, Yuanfei Yao, Yu Jin, Youpeng Qu, Xue-Long Sun, Yu Li. Specific N-glycans of Hepatocellular Carcinoma Cell Surface and the Abnormal Increase of Core-α-1, 6-fucosylated Triantennary Glycan via N-acetylglucosaminyl transferases-IVa Regulation. Sci Rep. 2015; 5: 16007.
12. Narla SN, Nie H, Li Y, Sun XL. Multi-dimensional glycan microarrays with glyco-macroligands. Glycoconj J. 2015 Oct;32(7):483-95.
13. Wang D, Nie H, Ozhegov E, Wang L, Zhou A, Li Y, Sun XL. Globally profiling sialylation status of macrophages upon statin treatment. Glycobiology. 2015 Sep;25(9):1007-15.
14. Xia Liu, Huan Nie, Yubao Zhang, Yuanfei Yao, Alaiyi Maitikabili, Youpeng Qu, Shuliang Shi, Cuiying Chen, and Yu Li, Cell Surface-Specific N-Glycan Profiling in Breast Cancer, Plos One, 2013; 8 (8): e72704.
15. Nie Huan, Yao Yuanfei, Ding Ning, Liu Xia, Qu Youpeng, Li Yu.The N-Glycomic research on the Serum Biomarkers of Breast Cancer. Clinical and Experimental Pharmacoogy and Physiology. 2013; (40), Issue Supplement s1, 16 2.004
16. Huan Nie, Yu Li, Xue-Long Sun. Recent Advances in Sialic Acid-Focused Glycomics. Journal of Proteomics. 2012; 75(11):3098-3112,
17. Ding N, Nie H, Sun X, Sun W, Qu Y, Liu X, Yao Y, Liang X, Chen CC, Li Y. Human Serum N-Glycan Profiles Are Age and Sex Dependent. Age Ageing. 2011; 40(5):568-75.
18. Satya Nandana Narla, Huan Nie, Yu Li, Xue-Long Sun. Recent Advances in the Synthesis and Biomedical Applications of Chain-End Functionalized Glycopolymers. Journ al of Carbohydrate Chemistry, 2012; 31(2):67- 92
19. Yang J, Nie H, Chen L, Zhang X, Yang F, Xu X, Zhu Y, Yu J, Jin Q. Revisiting the Molecular Evolutionary History of Shigella spp. J Mol Evol. 2007; 64(1):71-9
20. Nie H, Yang F, Zhang X, Yang J,et al. Complete genome sequence of Shigella flexneri 5b and comparison with Shigella flexneri 2a. BMC Genomics. 2006; 7:173.
21. Liu W, Nie H, Wang S, et al. Mapping a resistance gene in wheat cultivar Yangfu 9311 to yellow mosaic virus, using microsatellite markers. Theor Appl Genet. 2005; 111(4):651-7.
22. Wei-Hua LIU, Huan NIE, Zhen-Tian HE, Xiu-Lan CHEN, et al..Mapping of a Wheat Resistance Gene to Yellow Mosaic Disease by Amplified Fragment Length Polymorphism and Simple Sequence Repeat Markers. Journal of Integrative Plant Biology 2005; 47 (9): 1133-1139
开设的课程
生物化学A(2)
BiochemistryA(2)
生命科学基础与应用
Fundamentals and applications of Life Sciences
生物大分子结构与功能
Structure and function of biological macromolecules


教师个人主页链接
http://homepage.hit.edu.cn/niehuan